FrontlineSMS
From PeaceTech Wiki
Top contributors to this page: DerekPeaceTech
Logo

To find an image, do a Google image search of the tool. Find an image about 600px wide, if possible. Copy the image URL and paste into the box below.

Name

What is the name of the tool?

FrontlineSMS
Tool Class

To what "family" does the tool belong? Pick as many categories as are appropriate. EG: Data Collection, Security, etc. The wiki will automatically create a link to the relevant tool class.

SMS, Data Collection, Mass Communication
Developer

Who made the tool? Sometimes the tool name and the developer name are the same, and sometimes, they are different.

Occam Technologies Inc
Date Created

What was the date when the tool was first launched?

2005
Still Maintained?

Do the developers of the tool continue to work on it, adding features and fixing problems?

Yes
Open Source?

Is the tool's source code original source code freely available and may it be redistributed and modified? (This makes it possible for users to employ the tool for free, with some technical effort.)

Yes
Platforms

Pick the platforms on which the user would primarily use the tool. Be as selective as possible. If a tool works mainly in the browser, select "Web". If the user can technically load the interface on a smartphone but have a very poor experience, do not select "Android" or "iOS". "Mac" and "PC" are for apps that must be installed to a machine in order to run, as opposed to running from a browser.

iOS, Android, PC, Mac, Web, Linux
Website

What is the main website where a user can learn more about the tool? (Remember to include "http://)."

http://www.frontlinesms.com/
Payment Structure

How, if at all, does a user pay to use the tool. Select all that apply: "Free" if there are components of a service that can be used for free; "Paid" if payment is required (either one-time, or at a given rate upon use) for use of the tool's full functionality; "subscription" if a monthly payment is required.

free, subscription
Languages Supported

What languages does the app's interface support? Note: some apps allow users to communicate in other languages but require the user to use an English language interface. In this case, the app is considered only to support "English".

English, Arabic
Skill Level Needed

*

Beginner - The tool has a simple interface that assists the user, either through automatic processes or simple guides, in working with the tool. The user is able to do most things that they need to do without knowledge of advanced concepts, like code.

Intermediate - The tool allows the user to perform many tasks without knowledge of advanced concepts, but about an equal amount of functionality requires advanced knowledge. Some training may be required to use the tool.

Advanced - The tool requires advanced knowledge or training in order to use most of its functionality.

Intermediate
Tool Description
FrontlineSMS is an open source SMS-based Data Collection tool that enables peacebuilders to collect information from audiences that don't have access to the Internet.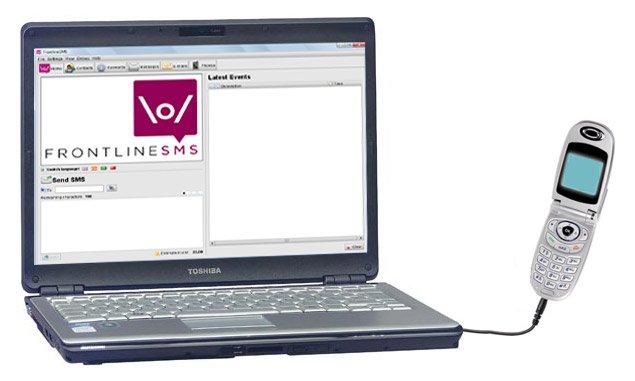 What Makes This Tool Different from Others in its Class?
Like other SMS-based Data Collection tools, FrontlineSMS can gather infromation from text messages. As an open source tool, FrontlineSMS is theoretically deployable without paying a subscription fee (although users will need to be of a certain technical level in order to set this up.) Other services like EngageSPARK offer the ability to both collect and distribute messages via SMS and IVR - these are a paid service. Frontline requires less set-up time than a utility like Voto Mobile or Twilio.
Links to Tutorial Content
Projects that use this tool