Media.io
From PeaceTech Wiki
Top contributors to this page: DerekPeaceTech
Logo

To find an image, do a Google image search of the tool. Find an image about 600px wide, if possible. Copy the image URL and paste into the box below.

Name

What is the name of the tool?

http://media.io/
Tool Class

To what "family" does the tool belong? Pick as many categories as are appropriate. EG: Data Collection, Security, etc. The wiki will automatically create a link to the relevant tool class.

Developer

Who made the tool? Sometimes the tool name and the developer name are the same, and sometimes, they are different.

Date Created

What was the date when the tool was first launched?

Still Maintained?

Do the developers of the tool continue to work on it, adding features and fixing problems?

Yes
Open Source?

Is the tool's source code original source code freely available and may it be redistributed and modified? (This makes it possible for users to employ the tool for free, with some technical effort.)

Platforms

Pick the platforms on which the user would primarily use the tool. Be as selective as possible. If a tool works mainly in the browser, select "Web". If the user can technically load the interface on a smartphone but have a very poor experience, do not select "Android" or "iOS". "Mac" and "PC" are for apps that must be installed to a machine in order to run, as opposed to running from a browser.

Web
Website

What is the main website where a user can learn more about the tool? (Remember to include "http://)."

http://media.io/
Payment Structure

How, if at all, does a user pay to use the tool. Select all that apply: "Free" if there are components of a service that can be used for free; "Paid" if payment is required (either one-time, or at a given rate upon use) for use of the tool's full functionality; "subscription" if a monthly payment is required.

free
Languages Supported

What languages does the app's interface support? Note: some apps allow users to communicate in other languages but require the user to use an English language interface. In this case, the app is considered only to support "English".

English, German, Spanish, Estionian, French, Italian, Chines, Korean, Malaysian, Dutch, Polish, Portuguese, Romanian, Rusian, Sanskrit, Sweedish, Simplified Chinese
Skill Level Needed

*

Beginner - The tool has a simple interface that assists the user, either through automatic processes or simple guides, in working with the tool. The user is able to do most things that they need to do without knowledge of advanced concepts, like code.

Intermediate - The tool allows the user to perform many tasks without knowledge of advanced concepts, but about an equal amount of functionality requires advanced knowledge. Some training may be required to use the tool.

Advanced - The tool requires advanced knowledge or training in order to use most of its functionality.

Beginner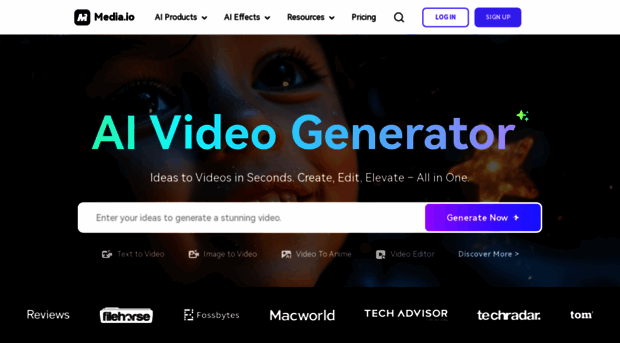 Tool Description
Free online tool for converting sound files to other formats.
Accepted Formats for Upload
Windows Media Audio Format .wma
MPEG-1 Layer 3 Audio .mp3, .mpga, .rbs, .mpeg3
Waveform Audio Format .wav
Real Media/Real Audio .ra, .rm, .ram
MPEG-4 Audio Format .m4a, .m4b, .mp4, .m4r, .mp4a
Free Lossless Audio Codec .flac
Advanced Audio Coding .aac
AU Audio File .au
MPEG Layer II Audio .mp2
Audio Interchange File Format .aif, .aiff, .aifc
Adaptive Multi-Rate .amr, .awb
Ogg Vorbis .ogg, .oga
Creative Labs Audio File .voc
WavPack .wv
Advanced Systems Format .asf
Musepack .mpc
Dolby Digital .ac3
Tracker Formats .mod, .s3m, .xm, .it, .669, .amf, .ams, .dbm, .dmf, .dsm, .far, .mdl, .med, .mtm, .okt, .ptm, .stm, .ult, .umx, .mt2, .psm
Speex .spx
3GP .3gp, .3gpp, .3ga, .3g2
Monkey's Audio .ape
Shorten .shn
TwinVQ .vqf
True Audio .tta
Qualcomm PureVoice Audio File .qcp, .qcelp
DTS .dts
Apple's Core Audio Format .caf
GSM Voice Codec .gsm
Minecraft Encrypted Music File .mus
Sony Wave64 .w64
ACT Voice .act
Opus .opus
μ-Law/A-Law .ulaw, .alaw
Sony OpenMG .oma
CRI ADX .adx
Output Format Options
MP3 .mp3
WAV .wav
WMA .wma
OGG .ogg
Quality Options
Learn more about Sound Quality.
320 kbit/s
192 kbit/s
128 kbit/s
96 kbit/s
What Makes This Tool Different from Others in its Class?
As a web based tool, Media.io does not require a download or installation to use.
Projects that use this tool